CURRENT OPENING HOURS
Dear Schnapps Lovers!
Our lovely little retail shop is again open for usual hours, so Monday – Saturday 1 – 8pm.
—
For your well-being and protection, we will of course have hand disinfectant on site. In addition, access is only possible for one customer at this time with a safety distance of 1.5m while wearing an FFP2 mask over nose and mouth.
To make the brief waiting time more pleasant, we will be happy to serve you a schnapps in front of the shop while you wait! We look forward to welcoming you!
STAY HEALTHY

The Story Of
Schnapserwachen


Shop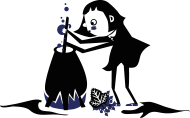 Press


Geisterdealer

Cookies sind aktiviert!
Age verification
Bitte bestätige, dass Du 18 Jahre alt oder älter bist!