back to overview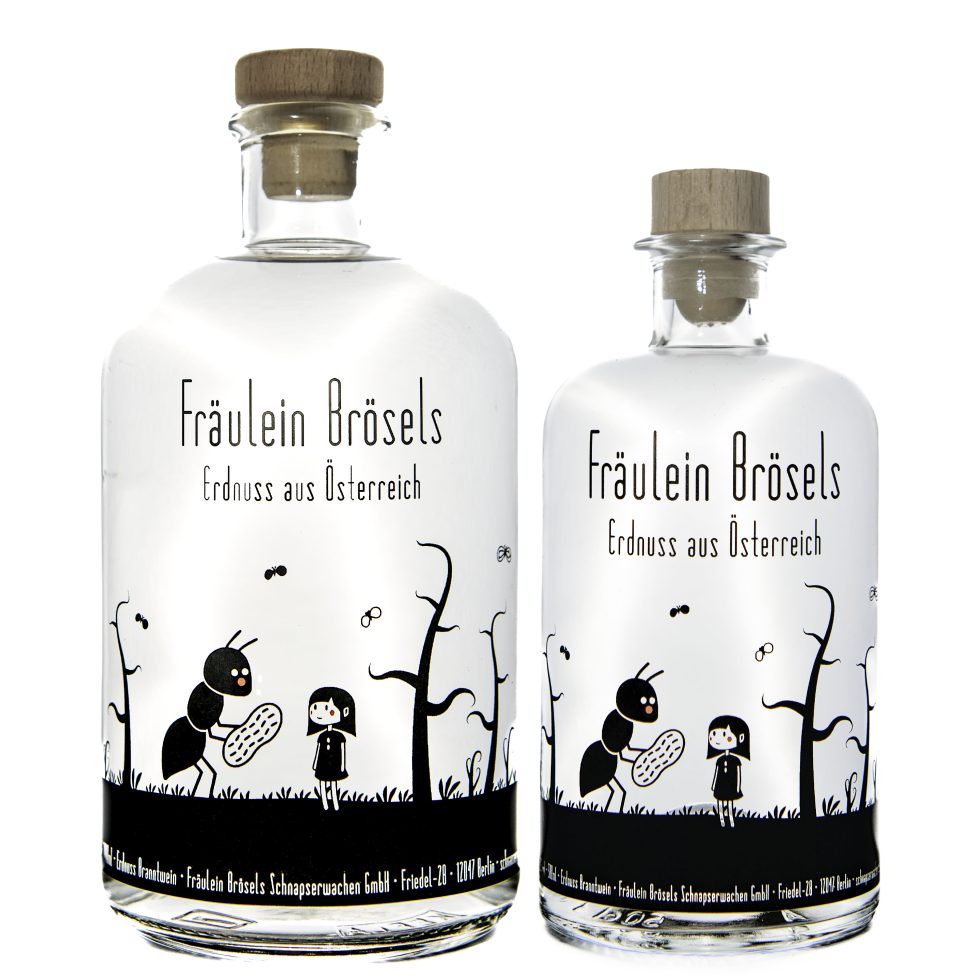 Peanut from Austria
Climate change makes it possible that peanut cultivation is now also possible in Austria.
The fruit originally comes from the Andes in South America!
We get the organic peanuts from an organic young farmer from the Weinviertel, whose organic peanuts would even be named Product of the Year in Austria in 2022. We are happy with him about this award!
We are extremely happy to be able to produce a distillate from these rare peanuts and thus be able to draw attention to peanut cultivation in Austria.
This is how our wondrous subterranean fruit distillate was born!
The nose impresses with fine aromas of fresh, untreated roasted peanuts. With its mild nutty taste, this creamy spirit melts very softly on the tongue and is slightly reminiscent of cocoa beans.
Here we use the process of spirit production, the peanuts are roasted, pickled in alcohol (macerated) and after several months burned.
This schnapps has 35% alcohol volume, which allows the variety of flavors to excite and linger on the palate.
We use only natural fruit for our products. They contain no artificial flavors or colorings.
(Peanut from Austria, 35% Alcohol)
Your order from the online shop is sent either in a classic shipping box or in a black gift box, each with a greeting card. Selectable in the ordering process.
Cookies sind aktiviert!
Age verification
Bitte bestätige, dass Du 18 Jahre alt oder älter bist!