Zurück zur Übersicht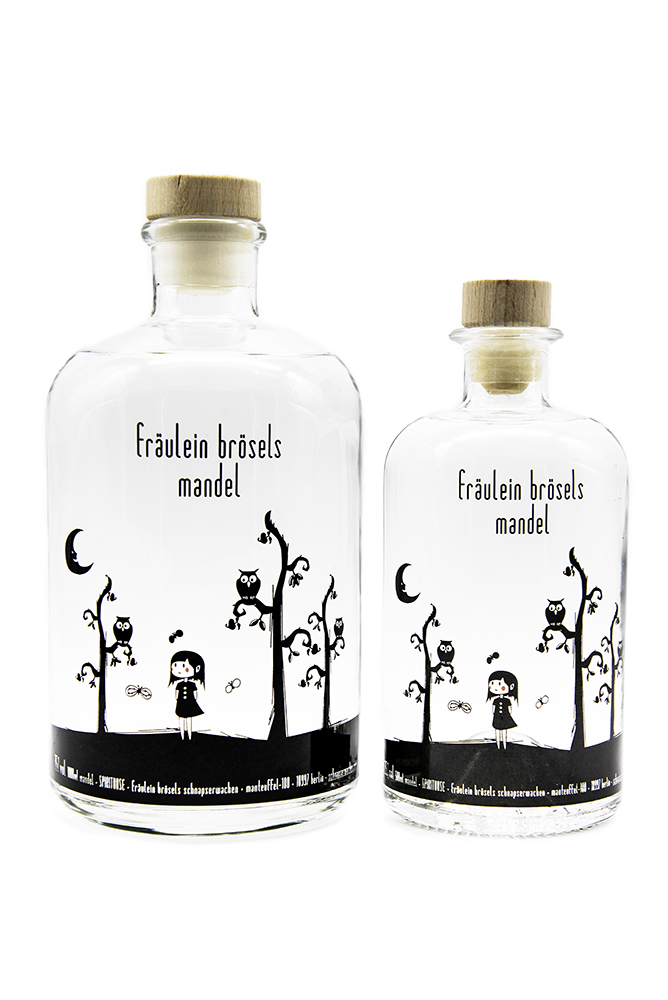 Almond
The almonds for this schnapps are grown in Spain. They are roasted, chopped and macerated for several months before being distilled.
The captivating bouquet has delicate elements of bitter almond and marzipan. The flavors continue to linger on the palate.
A clear almond schnapps is a rare beauty. Its enticing 35% alcohol volume is just right for creating a certain sensation of heat on the palate, which is instantly complemented by a seductive essence of sweetness.
Our almond schnapps is made with a method used for spirit production. This involves the maceration of the nuts, which are later distilled.
We use only natural fruit and nuts for our products. They contain no artificial flavors or colorings.
(Almonds, 35% Alcohol)
Jede Bestellung aus dem Onlineshop wird im schwarzen Geschenkkarton mit Grußkarte verpackt.
Cookies sind aktiviert!
Alterskontrolle
Bitte bestätige, dass Du 18 Jahre alt oder älter bist!